I woke this morning feeling light and in a way better frame of mind than I was yesterday evening.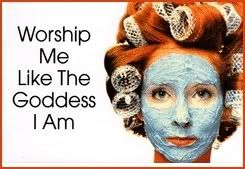 ">
I don't know if it is the running that has helped or maybe I just needed a good evening of crying and being on the pity pot. Whatever the case I feel much happier today. I even got a positive lead on a hospital position (keeping my fingers crossed)
">
So before I went to work because it is not a run day I jumped on the elliptical for 20 min and felt even more energized.
Looking on my Facebook tonight I ended up smiling even more. The Color Run in coming to Vancouver in July. It looks like it will be an awesome 5k. So I talked to Katie about it and we are going to sign up for it. Plus it will help keep my motivation for running up if I keep entering into these types of events.
Have you ever had a bad day then the very next day have an awesome day?