It's Saturday morning and not as beautiful a morning as other mornings but heck at least it wasn't raining.
Looking for a bit more motivation I decided to take Tia with me. I ran my 1 min running and 3 minutes walking 6 times with her gladly in tow. Although, when I ran she was just trotting along nicely. I blame that on the fact that she was built to run and I am not.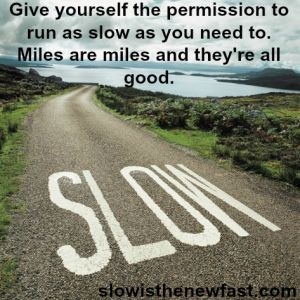 Whatever the case was in the end I felt great being out there and Tia enjoyed it too. While I am typing this she is laying on the floor relaxing after a good morning run.
I think I may start taking her out with me for my runs. Not only will it be good for me with the extra motivation but also good for her.
How are you spending your Saturday morning?