Over the past while I have noticed that certain people are creeping back into my life via Darcy. I am not very impressed at all and feel that time with those people can be considered true time wasters.
If I were going to waste my time with someone I would definately make sure that it is a person who is deserving of my time, not like these people who use and take advantage of any situation that they can.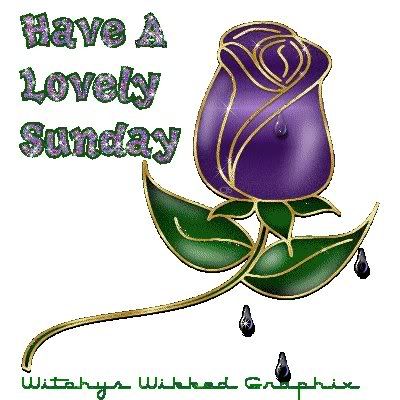 But alas, it is Sunday again my one day off this week. Although, I have much I want to do around the house I also want to spend some time relaxing and getting ready for the upcoming week. The one thing that I do need to get accomplished is to dye my hair. The grey is showing way more than I find acceptable so that is my main goal for the day.

Oh well, it's time for me to go and dye the mop of grey. Enjoy your Sunday.