This weekend I tried to meet all of the goals that I had set for myself. Katie was actually willing to try a Yoga class for the first time but I couldn't find any studio's that would accept a teenager. In their ads they claim yoga is good for anyone at any age but yet they won't accept her until she is 16.
So I put a call out on Facebook and received several responses and have now found a place so that Katie can try Yoga out. It will have to wait for another weekend though because I ran out of ambition. The weekend always seems to go so fast before I realized that it was Sunday afternoon and I had t go into work for a 4 hour shift.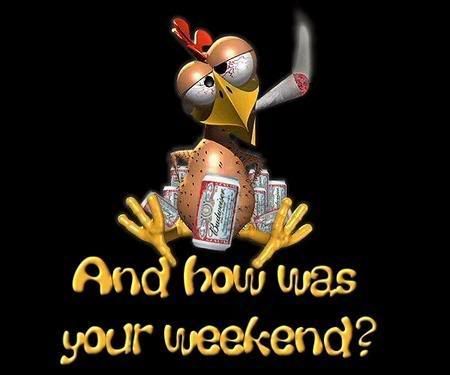 Thankfully though this will be a short week for me as I am only working til Wednesday night and at the stroke of midnight I will be on vacation for a glorious 4 day weekend. I normally wouldn't aim for a 4 days weekend but on Thursday it will be Darcy and mines 15 anniversary. Who would have thought that 15 years later we are still together and from recent discussion we agree that we are even better than ever. Well, I'm off to do some more crocheting and maybe a little reading too. Did you weekend go to fast or was it just right?