Today I took a gamble and headed to Metrotown with katie. I have never really had a bra that fit well and was told by the girl who worked at La Senza that this store called Change. I am seriously glad that I took the advice. But as the story goes first Katie and I took the skytrain to Metrotown where this store is.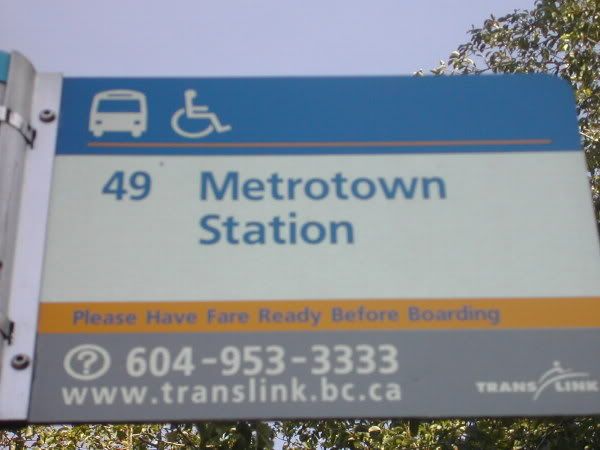 When we arrived at the store I was quite shocked that they hurried me right to the dressing room to measure me to get me the right fit. I was suprised when saleslady said I will be right back and shrtly arrived with a couple of bra's for me to try on. Once I had the frist one on she stepped back into the dressing room to make sure that it fit well and was adjusted properly. I could not believe it this was one of the first times in my life that a bra fit not only in the breasts but also around. When I asked what size it was my jaw hit the floor and my eyes might have fallen out of my head. She didn't seem that surprised to say it but what she said was "34H" that's right I wrote H it was not a mistype. All of these years I have been running around thinking I was a DD without a good fit and the answer seems so simple now.
So if you have never had the right fit for a bra I suggest you take a trip to your local "Change" store it may just make your bra dreams come true. Not only can you get a good fit but the bra's they have don't look like your grandmothers bra's. Any how after that marvelous experience Katie and I meandered around the mall window shppingand she even tried some frozen yogurt before and she really liked it. It wasn't untasty as she expected it to be. We walked until both of our feet furt and then decided to head home and now she has run off to a friend's house for the night. I think it is great that she seems to be more energetic over the past few days and hopefully this trend will continue.
So how did you spend your Sunday?